Our History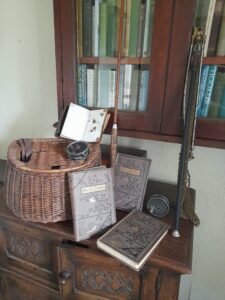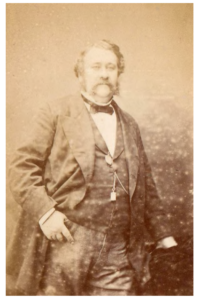 Manchester Anglers Association was founded in 1878 as a fishing and literary society. For the first few years, Members sought fishing where they could and gathered together in Manchester monthly to recount their experiences. Our first President, Colonel John Mawson, pictured here, founded the 7th Lancashire Artillery Corps.
An early decision was taken to try to find suitable trout fishing that the club could lease and a number of locations were assessed for their suitability including the Derbyshire Wye and North Wales. One of the criteria used to evaluate such waters was ease of access. Another was the ready availability of friendly accommodation. Remember that these were days before motorised transport and rural roads were still fairly primitive.
The overriding need was to find waters that could be readily accessed by rail and eventually attention was drawn to the headwaters of the Ribble that had recently come within easy reach of Manchester as a result of the activities of the Midland Railway who had in 1875 completed their new Scottish mainline extension via Ribblesdale.
Scouting parties reported a river with great potential and no resident club. Also available was an abundance of accommodation in two inns at Horton and farmhouses dotted along the river.
The MAA arrived at Horton in 1882 and immediately began to establish a presence by securing a club room at the Golden Lion (the rod rests survive in the entrance hall to this day) and making plans for the preservation of brown trout. These were found to be in short supply despite the river offering good habitat and conditions. The reason for the limited stock was discovered to be the presence of the very railway that enabled members to reach Horton from Manchester so readily.
During construction of the line it had not taken the vast army of navvies long to work out that their monotonous diet could be supplemented with fresh trout. Frequently on a Sunday the river would resound to the blows of hammers and the dull thud of dynamite as the navvies went about their unique method of fishing. Pools were dynamited and large rocks given a hefty blow with a sledge hammer to stun the fish hiding under them.
***************
ROBERT WALKER AND NATHANIEL HUNT, OUR FIRST RIVER KEEPERS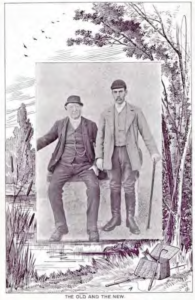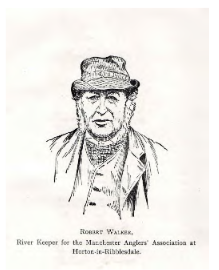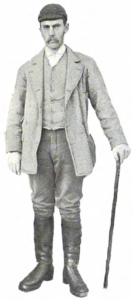 Robert Walker, known as the "Sergeant" due to his courage in apprehending sheep rustlers in 1857 which nearly cost him his life, managed the highly regarded hatchery. He was greatly respected by all who knew him and when Walker died in 1899, a gravestone was erected by the Association in the Churchyard in Horton village.
Nathaniel Hunt, who had led a quieter life, took over in 1900 and, after a short period of ill-health, remained as esteemed river keeper until his death in 1938. He carried on with Walker's work at the hatchery and maintained a daily diary of conditions.
***************
ALFRED JARDINE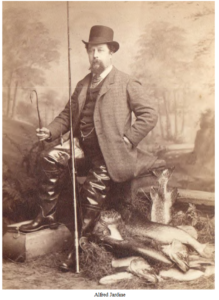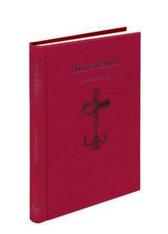 Member Alfred Jardine was a piscatorially erudite specimen hunter from Kent and in the 1883 International Fisheries Exhibition he came to public attention for exhibiting several specimen cased fish. In 1898 alone the Fishing Gazette listed him as having captured four pike over 30lbs and a dozen over 20lbs. His works included 'Pike and Perch' and he contributed to 'Angling and How to Angle'. He designed the famous range of patented 'Jardine Snap Tackle'.
***************
ARTHUR RANSOME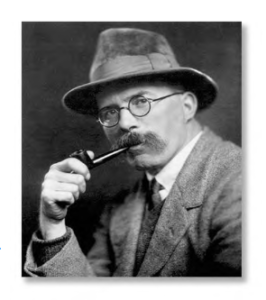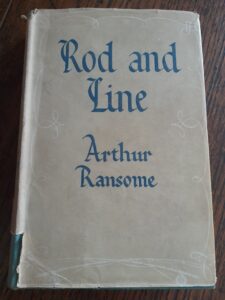 Member Arthur Ransome wrote about his experiences of fishing the tarn in a solar eclipse at 6.24am on the morning of June 29th 1927. Originally written for the Manchester Guardian, it was later published in his widely acclaimed, World famous book 'Rod and Line'.
" Everything went suddenly dark. The noise of the curlews, pewits, and small upland birds stopped. There was absolute silence, and it was as if a roof had suddenly been put over the tarn."
"The shadow passed and the tarn was again in daylight, but it was twenty minutes later (when) I saw the first fish rise."
***************
ANGLERS' EVENINGS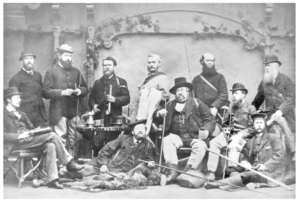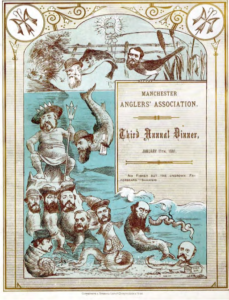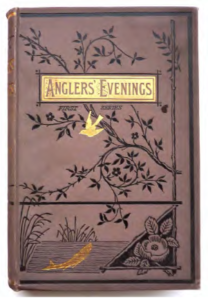 Manchester Anglers' Association was also originally formed as a literary society. Angler's Evenings was a trilogy of now famous vintage works published between 1880 and 1894 which recount the angling experiences and musings of it's Members during their extensive travels all over the World, quite astounding for the time period.
***************
THE MOON LANDINGS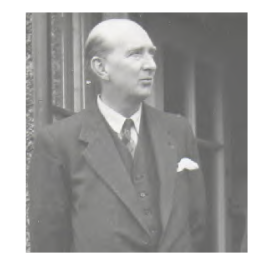 Leonard Marsden, President in 1951 and 1965, was Managing Director of tanning firm, George Nixon & co. in Ashton under Lyne. They crafted the leather for the Omega Speedmaster watches worn by Neil Armstrong and Buzz Aldrin when man first walked on the Moon on July 20th 1969. Armstrong left his watch inside the Eagle as the lunar module's electronic timer wasn't working properly. Aldrin, however, did wear his and so became the first watch to be worn on the Moon. Earlier stories that these watches are still lying there in the Sea of Tranquility ' for all time' were later clarified when Aldrin stated that his watch was later lost on it's way to the Smithsonian Institute but the fate of Armstrong's watch is still unknown.
***************
HARRY KERSHAW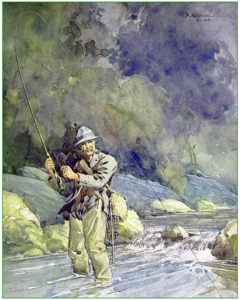 Harry Kershaw was President in 1937 and Association Librarian from 1942. In 1926, He produced a watercolour for Laurie Hardy, with whom he used to fish, and this formed the basis of the Hardy Trademark at the time.
***************
T.E. PRITT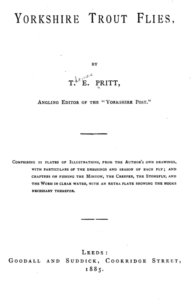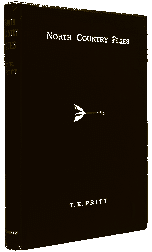 T.E. Pritt, a Lancastrian banker by trade, became Angling Editor of the Yorkshire Post and was a member of both the Yorkshire AA and Manchester AA. Amongst other works, he published the book "Yorkshire Trout Flies." In it he described how to tie flies for fishing in northern waters and illustrated it with plates showing the artificial flies described. For his version of the 'July Dun,' wings were made from a starling's quill, body from Yellow silk dubbed with a little mole's fur and legs from fibre from a bluish dun hen's neck. He said that "this was probably the same as Theakston's pale blue Drake. It is common on most English rivers and a trout will occasionally take it with avidity."
***************
THE HATCHERIES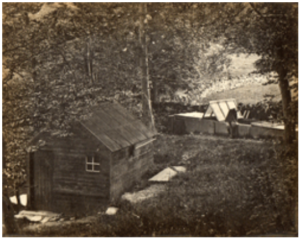 The Association developed two hatcheries on the outskirts of Horton village which were managed by the highly esteemed keepers, Walker and Hunt. In addition to browns, rainbow trout ova were imported from Germany to stock the Tarn. Although largely disused since 1946, native crayfish have recently been reared to re-stock the Tarn.
The above photo shows Nathaniel Hunt inspecting the rearing tanks at Douk Ghyll in 1906.
***************
CAPTAIN W PALIN
In 1857, at the young age of 32, Captain W Palin became the second Chief Constable of Manchester City Police having seen military service with the Honourable East India Company. Popular with his staff, he lobbied the Watch Committee for more police numbers and better pay and conditions.
***************
OTHER INTERESTING PHOTOGRAPHS OF PAST MEMBERS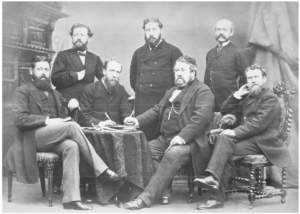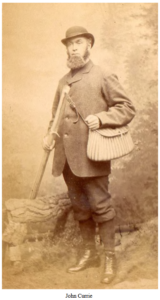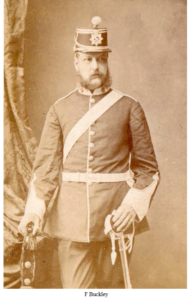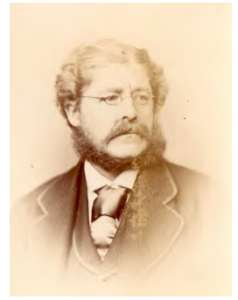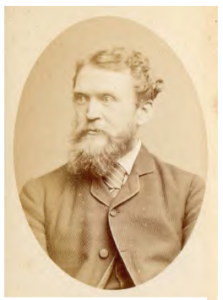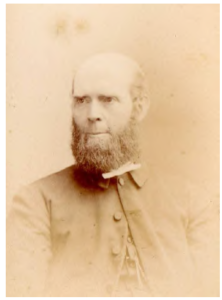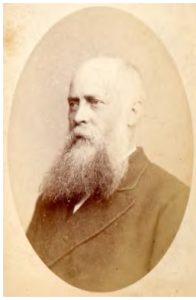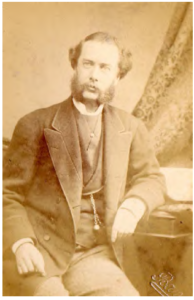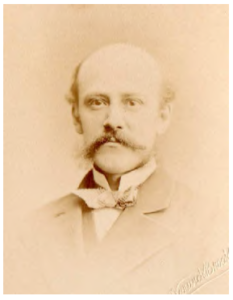 ****************

FASCINATING SKETCHES FROM OUR ARCHIVES
The founders of the Association were keen amateur sketchers and drew out their piscatorial experiences for the enjoyment of other Members. One of these sketches titled " A Pounder" was drawn by founder Col. John Mawson.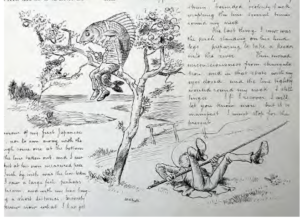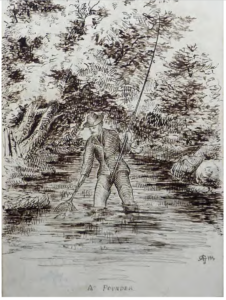 ***************
FURTHER HISTORY

There is a truly astonishing collection of original manuscripts and documents compiled by two Members of the Association which are held online for the public to access freely at :
https://www.dalescommunityarchives.org.uk/content/catalogue_item/manchester-anglers-association   or by searching  "Dales Archives Manchester Anglers".
Sit back and enjoy a unique chapter of British angling history that we're all very proud to be associated with.
*******************************************************